Tai Chi for Parkinson's Class
We are dedicated to keeping the Parkinson's community fit and active and are delighted to announce a new weekly Tai Chi for Parkinson's class, available LIVE on ZOOM for you to enjoy!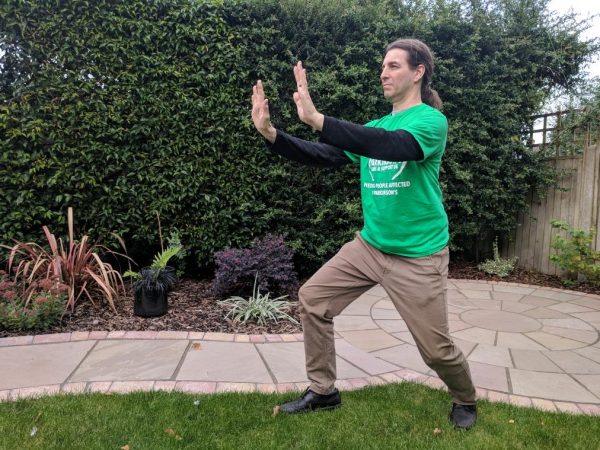 You are invited to our new FREE Virtual Tai Chi for Parkinson's exercise class with our specialist instructor Marc Price.
Tai Chi is a traditional Chinese wellness exercise with slow gentle movements, deep breathing and relaxation which can improve Parkinson's motor and non-motor symptoms and improve quality of life for people with Parkinson's. It has been proven to lower blood pressure, reduce arthritic pain and improve mental health. Tai Chi draws from the fundamentals of Chinese medicine combining physical body involving posture and movement, breathing and the mind. Tai Chi is well known for its effectiveness in helping people with Parkinson's regained balance and posture. Tai Chi is an exercise that can be performed by anyone regardless of age and physical condition.
When: Every Thursday at 2pm London GMT from 24th September 2020.
How: You must register in advance for this exercise class:
After registering, you will receive a confirmation email containing information about joining the exercise class.
We hope that you will join us every week from Thursday 24th September to improve your balance strength, mobility and overall wellbeing.
This may be of interest to you