About Us
"At the heart of our work is Quality of Life, Happiness and Care." Elizabeth Gordon, Chief Executive
Parkinson's Care and Support UK is the only UK charity which focuses on Integrative Healthcare, Wellness, Care and Complementary therapies to improve life with Parkinson's and to ensure that people live better for longer.
Although we fund non-pharmaceutical research into how we can slow down, reverse or even prevent the onset of Parkinson's, we are mindful that thousands of people living with the condition need support today. This charity is all about positivity and being proactive about health and wellbeing. People with Parkinson's do not need pity or sympathy. They need to be understood, given clear and unbiased information, services and care that will enable life to be lived to the fullest.
Parkinson's is a combination of many symptoms in which no two people have the same experience. Parkinson's Care and Support UK does not believe in simply masking symptoms with medications. We believe that in order for people with Parkinson's to live as best as possible within their individual capabilities, a multifaceted approach is needed and therefore an integrative healthcare plan should be in place for every person with Parkinson's from diagnosis to end of life.
Our work is different!
Parkinson's Care and Support UK are proactive about health. We are driven by positivity and by understanding that we can improve life for everyone affected by Parkinson's. We are impactful and our work DIRECTLY improves the quality of life of people affected by Parkinson's today, not tomorrow.
Parkinson's Care and Support UK:
are the only UK charity that provides FREE face to face and online Parkinson's specific exercise classes throughout the UK
are the only UK charity that provides FREE respite care for family carers of those with Parkinson's who may be struggling to take care of their loved ones or who otherwise need additional support.

 

are the only UK charity that provides FREE home-based neurological physiotherapy to improve mobility and independence.

 

Are the only UK charity the provides FREE Occupational Therapy to improve safety, increase independence and confidence and reduce the risk of falls.
Provide access to personalised nutritional management and support based on the Biochemical Individuality of each person with Parkinson's Disease. This service is set up in collaboration with the patient 's own GP, for best and safe practice.
provides the world's only Parkinson's Mental Health Support Hub, delivering CBT (Cognitive Behavioural Therapy) and ACT (Acceptance and Commitment Therapy) to people with Parkinson's who are suffering from Anxiety or Depression. The Hub also provides an End of Life and Bereavement Support Line and a Befriending and Companionship Network.
provide information on diet, nutrition, exercise, mental health, holistic health, wellness and complementary therapies as well as services and products, to improve quality of life for those with Parkinson's.
fund social, community based events and therapeutic activities through our PDTogether Groups, to reduce isolation amongst people with Parkinson's and their carers and improve well-being and quality of life.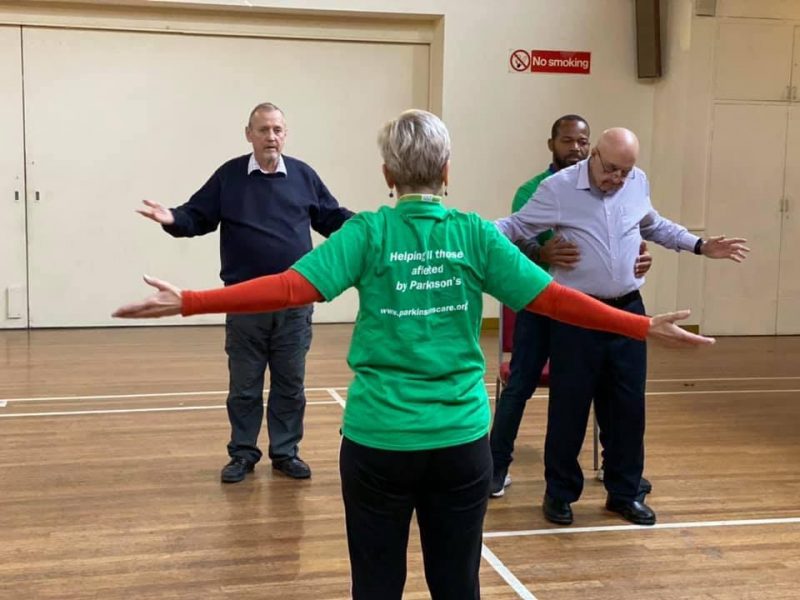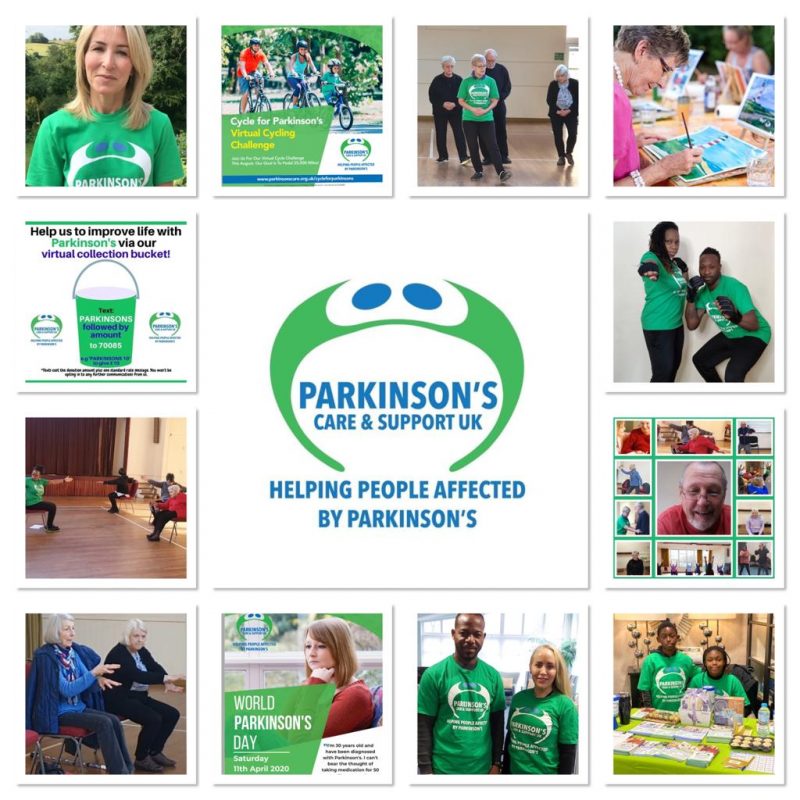 Our Mission
Parkinson's Care and Support UK improves the lives of everyone affected by Parkinson's Disease today, not tomorrow. We don't believe in masking symptoms, but to manage and minimise them within the best of our capabilities. We lead discussions in innovative complementary therapies for Parkinson's and educate and empower people with Parkinson's, carers and healthcare professionals to be proactive about comprehensive and multidisciplinary health care and wellbeing in order to live better for longer. We strive to prevent, slow down, reverse and end Parkinson's through funding new, innovative, biochemically based non-pharmaceutical research.
How we work
We are small, but very impactful. We are confident that every service we provide makes a DIRECT impact on the lives of those affected by Parkinson's.
We believe in keeping our administration and staff costs to a minimum so that your money is spent on making a real difference to those living with Parkinson's today.
We listen to our donors. Billions of pounds have been spent on Parkinson's research worldwide over the past 30 years. There have been little advances on medications, and sadly we are nowhere near a cure. People do not want false promises of cures or to be told a cure is coming in their lifetime, when it is not. That is why we will only fund non-pharmaceutical research that has real prospects of preventing, slowing down the progression or reversing Parkinson's within 5 years.
Other Information You May Like