Beat Box
INTENSE Exercise Clas
s
We are dedicated to keeping the Parkinson's community fit and active and are delighted to announce a new weekly Beat Box INTENSE for Parkinson's class, available LIVE on ZOOM for you to enjoy!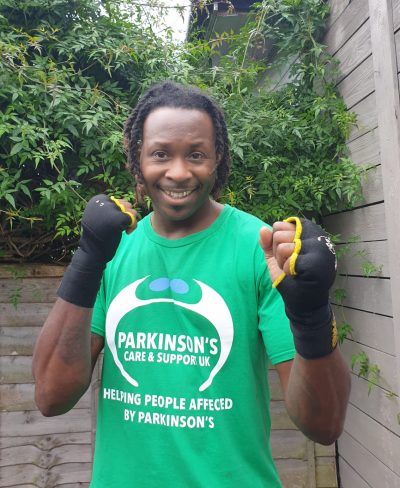 This class takes exercise to another level! If you want to be challenged with an INTENSE boxing class, using faster pace, advanced coordination techniques and great complexity to improve your Parkinson's symptoms then this is for you.
You are invited to join our Virtual Beat Box INTENSE for Parkinson's exercise class with our specialist instructors Nicole and Anthony. Nicole and Anthony's Live classes use non-contact boxing techniques designed for people with Parkinson's. If you already attend the Beat Box class on Thursdays and feel that you could be challenged further, then you must give this a try!
Our Beat Box exercises classes combine physical activity and the learning of new skills, requiring the brain to adapt to new challenges and routines, incorporating aerobic and body coordination movements to push you to your limit.
When: Every Tuesday at 11.30am London GMT
How: You must be a Friend of ParkinsonsCSUK to access our live exercise classes. You must register in advance for this exercise class. You will then receive a confirmation containing a personal link to join the class.
This may be of interest to you