Neurological Physiotherapy for PD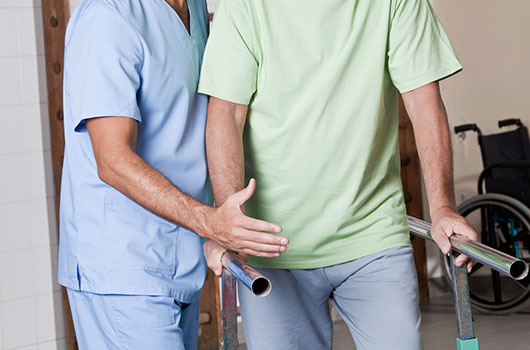 Neurological Physiotherapy is a branch of physiotherapy that specialises in the treatment and management of people who have neurological conditions, such as Parkinson's. It is one of the many therapies which are an essential part of a Parkinson's care plan and should be integrated at the earliest possible stage after diagnosis.
When looking for physiotherapist, it is important to find a Neurological Physiotherapist with experience of providing therapy to people with Parkinson's Disease. Many people fail to receive the right level or type of support by simply not using a physiotherapist that understands the neurological complexities of Parkinson's. Unfortunately people with Parkinson's are not always offered Physiotherapy via the NHS and when they are the referral can take several months or the therapist may not specialise in supporting people with Parkinson's.
Parkinson's affects the nerve cells in the brain responsible for body movement. This means that the messages from your brain are not reaching the affected parts of your body. This can result in loss of movement and sensation, uncoordinated movement, weak and floppy muscles, spasm and tremor. Neurological Physiotherapy is needed in such cases.
Neurological Physiotherapy is able to kick-start the message pathways that your brain is struggling to use, to make new pathways through repetitive actions and exercises. People who undergo Neurological Physiotherapy can improve symptoms such as difficulties with loss of balance, posture, loss of hand and arm or leg and foot function, walking, fine motor movement, stiffness and pain.
We believe that everyone has the right to access physical support, regardless of where they live or how advanced their condition is, which is why we provide home-based Neurological Physiotherapy for people living with Parkinson's.
How Neurological Physiotherapy Can Help
As everyone's experience of having Parkinson's is different, Neurological Physiotherapy aims to identify and address the individual needs of a person living with Parkinson's Disease. PersonalisedNeurological Physiotherapy can maximise one's physical potential and improve quality of life so that people can live better for longer.
Some of the goals identified for Neurological Physiotherapy include:
•
Improving balance and posture
•
Working on improving strength, flexibility and core stability
•
Teaching strategies to help with freezing, initiating movement and shuffling gait and help make some automatic movements easier
•
Advice and therapy for pain relief
•
Maintaining or improving effective breathing and voice control
•
Improve cardiovascular fitness
•
Improving fine motor movements
•
Increase confidence in movement and in your everyday activities
•
Increasing independence
•
Improve quality of life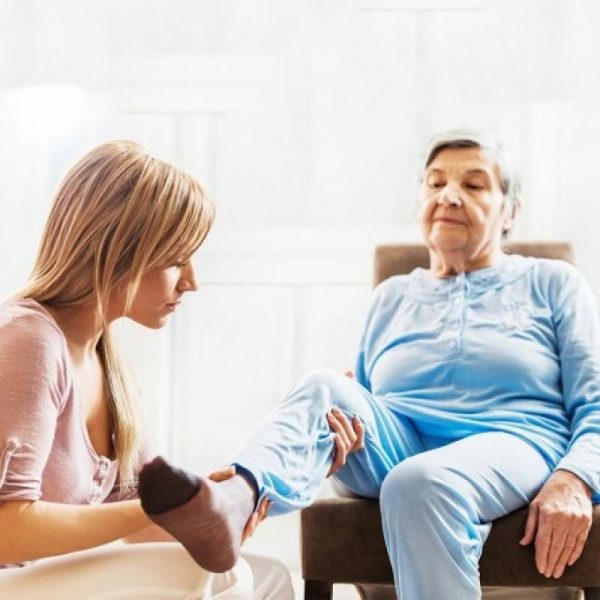 Our Service
At Parkinson's Care and Support UK are the only UK charity that offers free home-based Neurological Physiotherapy for people with Parkinson's throughout the UK. The service is carried out via fully qualified Neurological Physiotherapists with experience of providing therapy to people with Parkinson's. The service is offered to those who qualify according to the charity's criteria of award. A written application (Stage 1) and a home assessment (Stage 2) will need to be carried out.
At Parkinson's Care and Support UK, we only work with Neurological Physiotherapists who have experience of providing therapy for people with Parkinson's. As well as our free service, we are able to refer people with Parkinson's to therapists who will be best suited to helping with maintaining or improving mobility and quality of life. Our Neurological Physiotherapists play a vital role in supporting people with who are living with Parkinson's Disease. Taking into account the medical history, physical condition and capability of each patient, they will create a bespoke programme which prioritises and addresses the challenges or concerns they are facing. Improving movement, safety and maintaining good physicality is usually the main focus of Neurological Physiotherapy.
Due to the complexity of Parkinson's, an in-depth assessment of your motor, sensory and cognition is required to formulate an accurate clinical picture. Based upon this, our Neurological Physiotherapist will formulate a treatment plan specific to your needs and based on the personal targets you wish to reach. Following your initial home assessment, a course of treatment sessions will be planned with your goals and aims in mind. This will consist of one to one time with our Neurological Physiotherapist, exercise plans for you at home and advice for you, family and carers.
Other Information You May Like