Neurological Physiotherapy for PD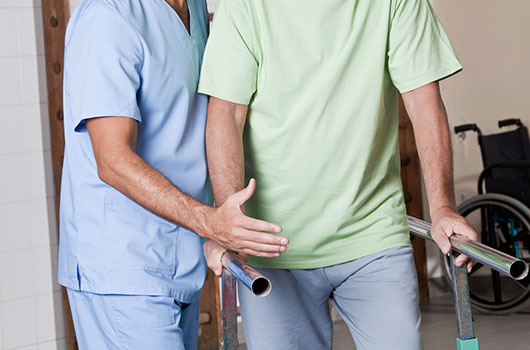 We believe that everyone has the right to access physical support, regardless of where they live or how advanced their condition is, which is why we provide home-based neurological physiotherapy for people living with Parkinson's.
Our Neurological Physiotherapists can play a vital role in supporting people with who are living with Parkinson's Disease. Taking into account the medical history, physical condition and capability of each patient, they will choose a bespoke programme which prioritises and addresses the challenges they are facing.
Improving movement and safety is usually the main focus of physiotherapy. It is usually offered to those with more advanced Parkinson's or to those whose condition is progressing at a faster rate. Home-based neurological physiotherapy is ideally suited for those who are unable to attend local exercise classes due to mobility restrictions.
In some areas, we also offered Occupational Therapy alongside Neurological Physiotherapy.
Occupational Therapy is a healthcare profession that focuses on developing, recovering, or maintaining the daily living and working skills of people with physical, mental, or cognitive impairments.
Other Information You May Like