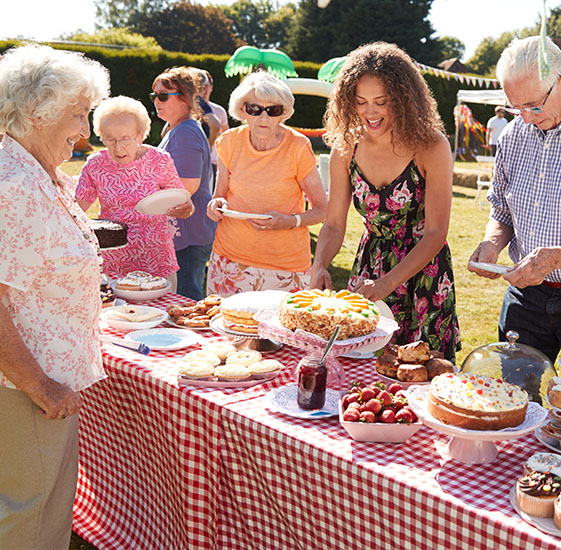 There are hundreds of ways to support the work of Parkinson's Care and Support UK: it could be anything from a sponsored silence held by a school, a tea party held by a group of friends, a donation to our work instead of birthday gifts, to maybe taking on an extreme mud run or even hair shave to raise funds. Whether you want to achieve a life-long ambition or simply do something to help people affected by Parkinson's, holding a Fundraising Event really will make a difference to the work that we do.
Fundraising Events are a fantastic and fun way for people of all ages and abilities to help raise valuable funds for the work of Parkinson's Care and Support UK.
We have an enthusiastic and dedicated team ready to support you with ideas, fundraising materials – or for a pre-event pep talk, if you need us, we're here! Please don't hesitate to get in touch at fundraising@parkinsonscare.org.uk
Tell us about your awesome fundraising event.
Fill in the form below to get your free fundraising materials, including helpful ideas and tips, posters, balloons, a collection box and information on our work!