Mental Health Awareness Week
18th-24th May 2020
The 18th-24th May 2020 marks Mental Awareness Week in the UK and so Parkinson's Care and Support UK are using this week to raise awareness of anxiety and depression in Parkinson's and how you can treat these conditions naturally.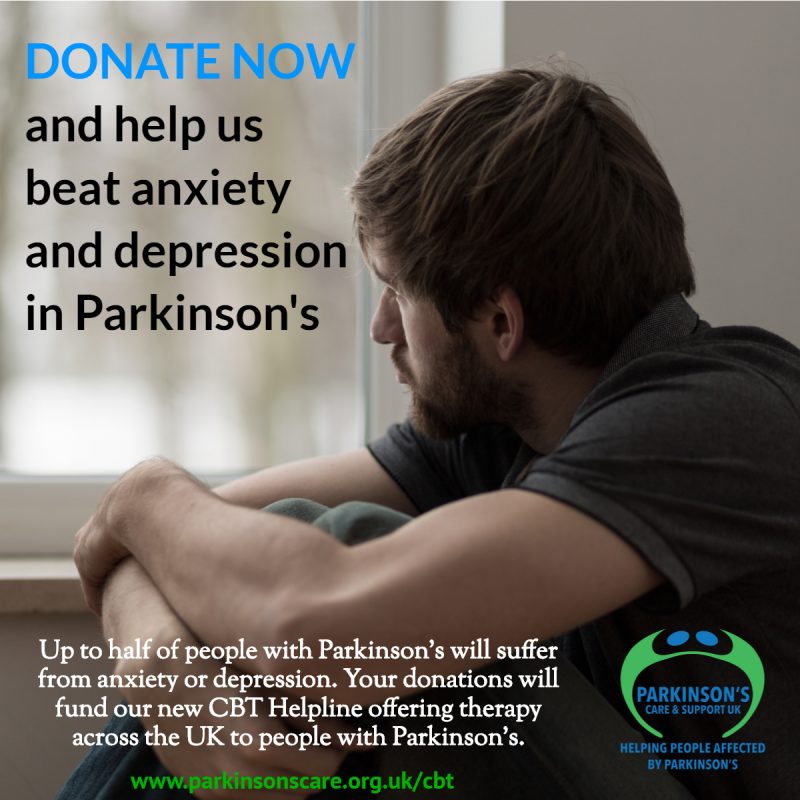 Up to half of all people with Parkinson's may suffer from depression and/or anxiety at some point during the course of their disease, causing significant loss of life quality and may not respond to regular drugs treatment
When faced with a diagnosis of Parkinson's Disease (PD), it is understandable to feel depressed or anxious. But did you know that mood disorders such as depression and anxiety are clinical symptoms of Parkinson's, just as are slowness of movement, rigidity and tremor?
Like all symptoms of Parkinson's Disease, mood changes are different for different people. Some people with depression feel sad and lose interest in things they used to enjoy, while others feel irritable and have difficulty sleeping. Depression, while common in Parkinson's Disease is often overlooked and undertreated. It is important to be aware of its symptoms, so that if you experience it, it can be treated effectively. Treating depression is one of the most significant ways to decrease disability and improve quality of life.
People with anxiety often feel overly worried or concerned, or say they are "on edge."  Untreated anxiety can result in extreme tremor, pain, impact on posture, slowness and cause increased stiffness.
People with Parkinson's need a safe haven for Talk Therapy
Did you know that actor Robin Williams was experiencing the early symptoms of Parkinson's disease before he committed suicide, in 2014 at age 63?
In a 2014 statement, Williams' widow, Susan Schneider, said that her late husband had been struggling with the early stages of Parkinson's disease, but was not ready to share his diagnosis with the public. Susan hoped that from Robin's tragic passing, that others will find the strength to seek the care and support they need to treat whatever battles they are facing so they may feel less afraid.
Well known Sports Broadcaster Dave Clark, who has Parkinson's has not kept it secret that his father Alan Clark, diagnosed at age 44, had been so worried about the stigma around Parkinson's at the time that he didn't tell anyone and eventually took his own life.
People living with mental health problems often experience a lack of adequate support to help them make positive changes to their lives and to address the impact of living with a mental health condition.
Chief Executive of Parkinson's Care and Support UK, Elizabeth Gordon said "People with Parkinson's are significantly affected by mental health problems such as anxiety and depression as a direct consequence of the disease. These invisible symptoms have devastating effects on one's quality of life. It increases isolation, breaks down relationships, impacts on mobility and of course poses risk for suicide. Emotional support and therapy are needed at the point of diagnosis. The mental burden of staying silent is a great one. Younger people with Parkinson's Disease, are disadvantaged further as they have totally different social and economic needs including young children and careers and particularly need extra support."
"Over the past 50 years billions of pounds has been spent worldwide on Parkinson's Research in search of a cure, but this has not come. Parkinson's Care and Support UK passionately believe that it is our duty to improve quality of life for everyone with Parkinson's for as long as humanly possible."
What we are doing to tackle anxiety and depression in Parkinson's
When diagnosed with anxiety or depression, doctors are often quick off the mark to prescribe antidepressants for these symptoms. As a result, most people believe that medication is the only treatment for anxiety and depression. This could not be further from the truth.
As with most of our work, Parkinson's Care and Support UK focuses on improving quality of life naturally. We strongly believe that the best way to do so is by finding the root cause of illness and by using treatments and therapies that do not cause dependence or nasty side-effects. Treating anxiety or depression successfully often requires a holistic approach which incorporates some kind of exercise therapy, talk therapy, changes in diet and nutrition and even environmental and lifestyle changes.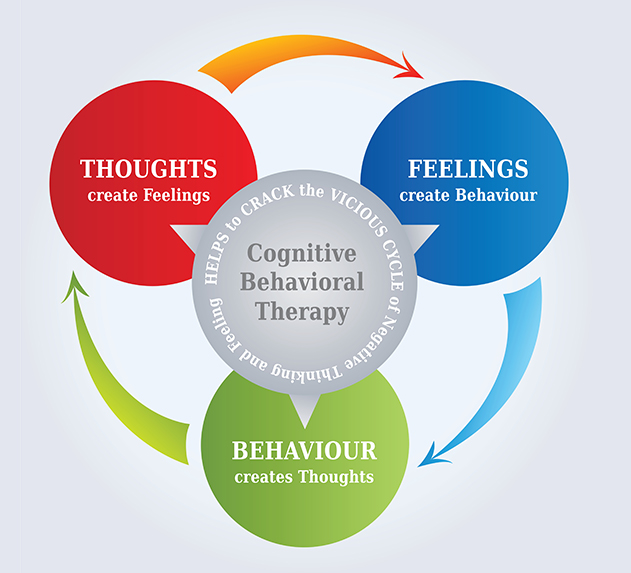 CBT Helpline
Parkinson's Care and Support UK are proud to be developing a new CBT (Cognitive Behavioural Therapy) Helpline to offer therapy across the UK to people with Parkinson's who are living with anxiety or depression. This helpline will be extended to their family carer.
At Parkinson's Care and Support UK, we actively promote CBT. We are currently working with qualified Psychotherapists to develop a free CBT Helpline to reduce anxiety and depression amongst people with Parkinson's. With regular CBT, anxiety and depression can be cured and quality of life and wellbeing significantly improved. This in turn can improve other Parkinson's symptoms.
CBT encourages patients to develop more positive thoughts about themselves, the environment around them and their future: in this case the outcome related to their illness. The goal is to help a person understand how their thoughts affect their emotions and behaviour and to replace those reactions with positive or constructive alternatives.
Medications do not always work for anxiety and depression and can lead to dependence and severe side effects. Sadly, some people never stop taking antidepressants. CBT is the leading and most successful approach to treat anxiety and depression. £200,000 will fund the helpline for 1 year and includes the employment of 3 CBT Therapists. The Helpline will run from 9am- 9pm, Monday- Saturday.
Our aim of the Helpline is to reduce isolation, cure anxiety and depression amongst people with Parkinson's, reduce the suicide rate amongst people with Parkinson's and to improve quality of life.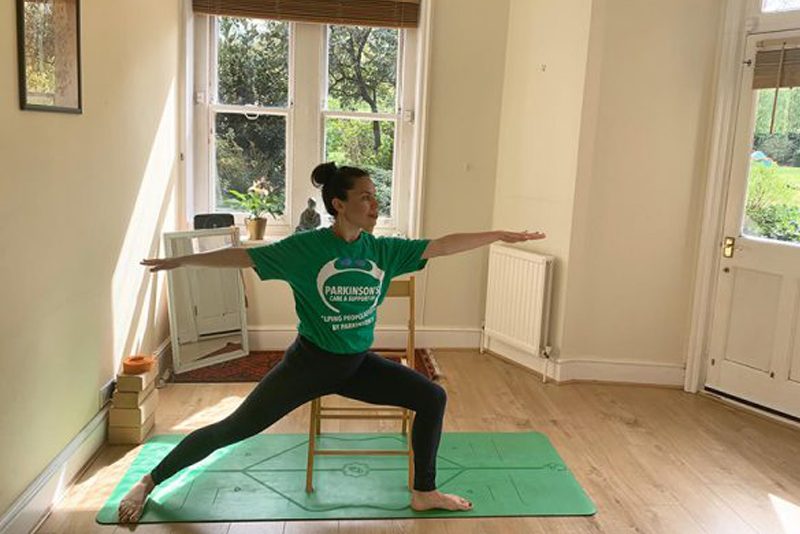 Mindfulness Yoga
We have been providing free mindfulness yoga classes online every Tuesday at 4pm since April 2020. Mindfulness Yoga has been proven by research to reduce anxiety and depression amongst people with Parkinson's. It also improves motor dysfunction and mobility.
Bringing mindfulness to any form of activity brings an alert focus to what is actually happening in the moment and how you respond to it. This mindfulness transforms movement and yoga into a form of meditation. In our mindful yoga class, you will be encouraged to work within your body mind limitations, accepting yourself today with compassion and applying yourself within that framework.
Mindfulness Yoga calms the mind and body. The breathing mechanism brings about relaxation and can help with sleeping disorders associated with Parkinson's, anxiety and depression and improves wellbeing.
Qigong
Qigong (ch'i kung, chi gong), China's ancient system of energy medicine, consists of exercises and meditations that stimulate the flow of qi, life energy. Qigong has many applications. Designed to restore balance of body, mind, and spirit, it includes exercises for health and vitality as well as "External Qi Healing", a non-contact energy-field therapy to assess energy, dissolve blockages, and replenish life-force.
Parkinson's Care and Support UK provides free Qigong classes every Wednesday at 4pm. These interactive classes by John Millar, our Parkinson's Specialist Qigong Teacher and so participants benefit from 1-2-1 discussions with John to maximise the benefits for their Parkinson's symptoms.
Qigong helps to manage the psychological impact of living with Parkinson's Disease. It also helps you to take back a level of control and to improve your quality of life whilst working with your own comfort zone with self– compassion. This practice can help to slow down the central nervous system, release mental tension, calm the mind, improve sleep and aid the symptoms of anxiety and depression.
Information and Education
When facing anxiety and depression, it is very important to get access to information about the various types of treatments and therapies that can improve your condition. Sadly, this information is not always presented by GPs, which is why Parkinson's Care and Support UK provides information and education to enable you to be proactive about your health and make an informed decision about how you tackle anxiety or depression.
At Parkinson's Care and Support UK, we believe in educating people to understand the causes of mental health problems as well as what aggravates the conditions. These factors should be directly intertwined with the treatment plan of the conditions.
Diet plays a major part in reducing the risk of anxiety and depression and as well as the aggravation of the condition. Diet isn't just good for the body; it's great for the brain too. There are many changes within our diet and nutrition which can have a direct impact on anxiety and depression. For example, research has shown a clear link to gut health and depression as well as increases in Vitamin D, Vitamin B, Magnesium Theonate, L'Theanine and Omega 3 to both anxiety and depression.
Certain nutrients and dietary patterns are linked to changes in a brain protein that helps increase connections between brain cells. A diet rich in nutrients like omega-3s and zinc boosts levels of this substance. On the other hand, a diet high in saturated fats and refined sugars has a very potent negative impact on brain proteins.
Diet is as important to mental health as it is to physical health. A healthy diet is protective and an unhealthy diet is a risk factor for depression and anxiety.
As well as the information on our website, we are able to provide more specific and individual information for your personal needs. Please email info@parkinsonscare.org.uk for further information.
More support for Anxiety and Depression in Parkinson's