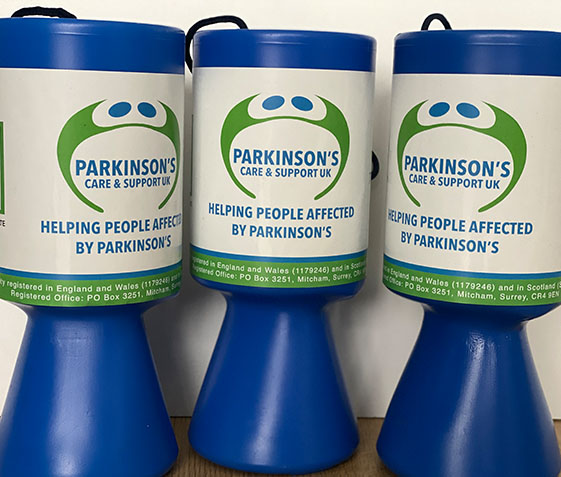 Fundraising at work is fun and rewarding. It is also a great way to enhance your working relationship, boosts team morale and raises your social responsibility profile in the local community and industries in which you operate.
The money you raise from fundraising at work will support people affected by Parkinson's.
There are lots of ways you and your colleagues can raise money for Parkinson's Care and Support UK at work, and we're here to help you every step of the way.
PCSUK is supported entirely by your donations so get fundraising, have fun and together we can help people affected by Parkinson's today, not tomorrow.
Other ways to give through your workplace
Payroll Donations: Check if your company offers payroll donations. If so, set up a regular donation to Parkinson's Care and Support UK! It's a great way of donating to our work and it's tax free.
Matched Donations: Ask your company or business if they have a scheme in place to match the total donations that you raise.
Gift Donations: We are hugely appreciative of gifts which can be used in our fundraising endeavours, such as raffle and auction prizes.
If you are in interested in working with us, please email fundraising@parkinsonscare.org.uk