Our Advisory Board
The Parkinson's Care and Support UK Advisory Board consists of people with Parkinson's, carers and professionals who provide guidance and advice to shape our work so that we can provide the best services for people affected by the Parkinson's.
If you are interested in becoming part of our Advisory Board, please email trustees@parkinsonscare.org.uk
Meet our Advisory Board Members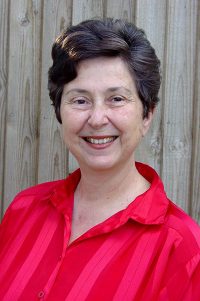 Lucille Leader
Dip ION FBANT CNNHC Reg
Email:​denorgroup@gmail.com
Website: www.lucilleleader.com
Book Author: www.denorpress.com
Lucille Leader is the Nutrition Director of the unique multidisciplinary clinic,
The Parkinson's Disease Integrated Nutrition Clinic in London, UK (www.lucilleleader.com)
This clinic, under Medical Director, Dr Geoffrey Leader, was an early pioneer of the integrated approach to the management of chronic illness. Lucille is particularly interested in biochemically-based nutritional support of patients with chronic disease, especially Parkinson's Disease.
Lucille Leader was honored with the "Quality of Life for Parkinson's Award" in The United States and in the UK with an "Outstanding Practice Award"  –  for her contribution to Parkinson's Disease.
She is an author, co-author and editor of six successful books together with her husband
Dr Geoffrey Leader:
These can be viewed on www.denorpress.com
They include:
•
Parkinson's Disease – Reducing Nutrition with Nutrition and Drugs (Denor Press)
•
Parkinson's Disease – How to Optimise ON-OFF Periods during L-dop
a Therapy
•
Parkinson's Disease – The Way Forward! (Denor Press, London, UK)
•
Parkinson's Disease –Top Tips to Optimize Function
​
•
Morbo Di Parkinson – Suggerimenti Nutrizionali (Pythagora Press, Milan, Italy) with  Professors Aroldo Rossi and Lia Rossi Prospe
ri
​
Lucille Leader has lectured on the Nutritional Therapy BSc and MSc degree courses for Westminster University and CNELM (Middlesex University accreditation) in the UK. She delivers CPD accredited courses to post graduates, BANT and other Associations and together with Dr Geoffrey Leader, presents their acclaimed and popular 3 day Clinic Tutorials for Parkinson's disease patients and their Carers / Supporters ( now on Zoom during the Covid Period).
She has written nutrition articles for peer reviewed journals including that of Motor Disorders, the European Parkinson's Disease Association (EPDA), EPNN as well as New Pathways (for Multiple Sclerosis).
She has delivered many lectures on the nutritional aspects in Parkinson's Disease to Parkinson's Disease support groups in The United Kingdom, South Africa and the United States of America. She has also lectured to health professionals and has been interviewed by the BBC and SABC Radios.  
Parkinson's Disease International Congress presentations include:
•
"Nutritional Management in Parkinson's Disease" at The Parkinson's Disease Congress for Nu
trition and Sexuality in Vienna.
•
"Nutritional Therapy and Cellular Environment in Parkinson's Disease" at the ground-breaking Parkinson's symposium "Meeting of the
Minds" in the USA
.
•
"Specialized Nutritional Management in Parkinson's Disease" at the 5
th
Multi-disciplinary Conference of The European Parkinson's Disease Association (EPDA) in Lisbon
.
•
"Nutritional Therapy and the Dopamine Connection" Key Note Speaker
at Stresa, Italy at The General Assembly of The European Parkins
on's Disease Association.
•
World Parkinson's Congress in Glasgow, Scotland.
•
"Monitoring of Dopaminergic Drugs" and "Stress and the Dopamine Connection"  in Workshops in Croatia at the Confere
nce of The European Young Onset Parkinson's Disease Association (EPDA)
She attends many CPD courses herself, continuously updating knowledge and keeps up to date with annual professional appraisals.
Professional memberships:
•
Member of the British Asso
ciation of Nutritional Therapists (BANT)
•
The British Society of Ecological Medicine
•
The Royal Society of Medicine (Council Member of the Food and Health Forum)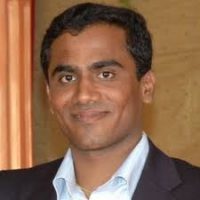 Raj Senniappan
Occupational Therapist and Director of Therapies on Thames Ltd
A hard working, dynamic and experienced Occupational Therapist and a Founder/Director at Therapies on Thames limited, with wealth of experience working in a health and social care and with strong leadership as well relationship building skills. These inherent qualities and strong spirit of cooperation allows me to provide the highest quality care to clients, patients and support and contribute to the organisation growth and prosperity.I am driven by improving the quality of my client's lives and enabling them to live comfortably and safely at home, in a care home or any other setting. I am confident, personable and highly conscientious. Throughout my lengthy and established career, I have acquired strong leadership skills as well as service development skills.
Passionate about rehabilitation and deeply compassionate to my clients whose needs are widely ranged and diverse.  With specialist interest in Parkinson's Disease Management and Geriatric Care, I have the honour of delivering the highest quality of care through my roles in NHS, social care and my private rehabilitation service, Therapies on Thames.

'Rehabilitation matters for everyone and it is everyone's business who are involved in patientcare no matter where they are (in their own home, care home or hospitals).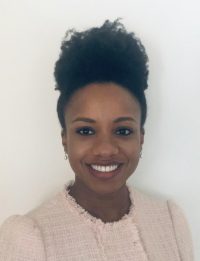 Dr Krista Farrell
Consultant Neurologist
Krista Farrell is a consultant neurologist at the West Hertfordshire NHS Trust and the National Hospital for Neurology and Neurosurgery. She runs a general and acute neurology outpatient service at West Herts for patients with a wide range of neurological conditions. She completed her undergraduate medical training at Trinity College, Cambridge and has an MA in Experimental Psychology. She was a research fellow at the Cambridge Centre for Brain Repair working on biomarkers and novel therapeutics for Parkinson's Disease, and completed her higher specialist training in teaching hospitals in Cambridge and London. 
Dr Farrell maintains a keen interest in education having taught for several years in both Cambridge and London. She currently coordinates the teaching programme for junior neurologists at Queen Square and lectures on a postgraduate course. 
Dr Farrell has a number of other interests in particular she volunteers as a school governor and in her free time studies foreign languages, music and dance.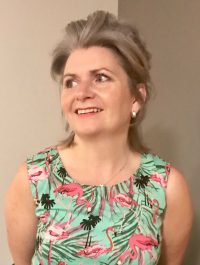 Gaynor Edwards
CEO of Spotlight YOPD
Co-Chair of YOPD Leadership Group at the World Parkinson's Congress
Gaynor Edwards is CEO of Spotlight YOPD, a charity representing those diagnosed with Parkinson's under the age of 50. She founded the charity in January 2016, just a little over three years after her own diagnosis at the age of 42.
Recently turned 50, she is keen to emphasise that it's the onset age which makes YOPD (Young Onset Parkinson's Disease)a different syndrome.
"People get fixated on this 50 year cut off," she says. "But really this is just a way of us ring fencing a group of people more likely to have genetic causes and more likely to be struggling to get a diagnosis in the first place. Those diagnosed under 50 will always be young onset. That includes people in their 70s and older who may have had the condition in excess of twenty years.
"The reason for shining a spotlight on these YOPDers is because we believe they hold the key to stopping this condition in its tracks and preventing it in future generations."
Some YOPD have a genetic type; many of these types are still to be discovered. Finally this will give us something concrete as a cause of their condition. And if you know what causes the condition it makes stopping it in its tracks so much more possible than the more familiar needle in a haystack approach.
"Had I felt YOPD had been represented by the then existing charities, I would not have launched Spotlight YOPD but I'm so glad I did. It's much needed and over the past few years finally there has been an understanding that the condition is different and needs to be addressed differently. So many YOPDers keep their diagnosis a secret usually to the detriment of their own wellbeing – hiding the scale of the problem."
Gaynor Initially trained as a journalist before moving over to marketing and public relations. Up until diagnosis, she had a diverse career, heading up a PR and marketing agency in Tunbridge Wells where she also launched a number of community events and opened a vintage store. Before Tunbridge Wellsshe lived and worked in Spain, Southampton and London – as a writer and sub editor for newspapers, magazines and websites. Her love of a good headline continues. She now lives in Rye on the south coast along with partner Keith and terrier Ziggy. She has managed the day-to-day running of the charity from here for the past five years.
She is also proud to be co-chair of a YOPD leadership group for the WPC.
•
Email Gaynor@ SpotlightYOPD.org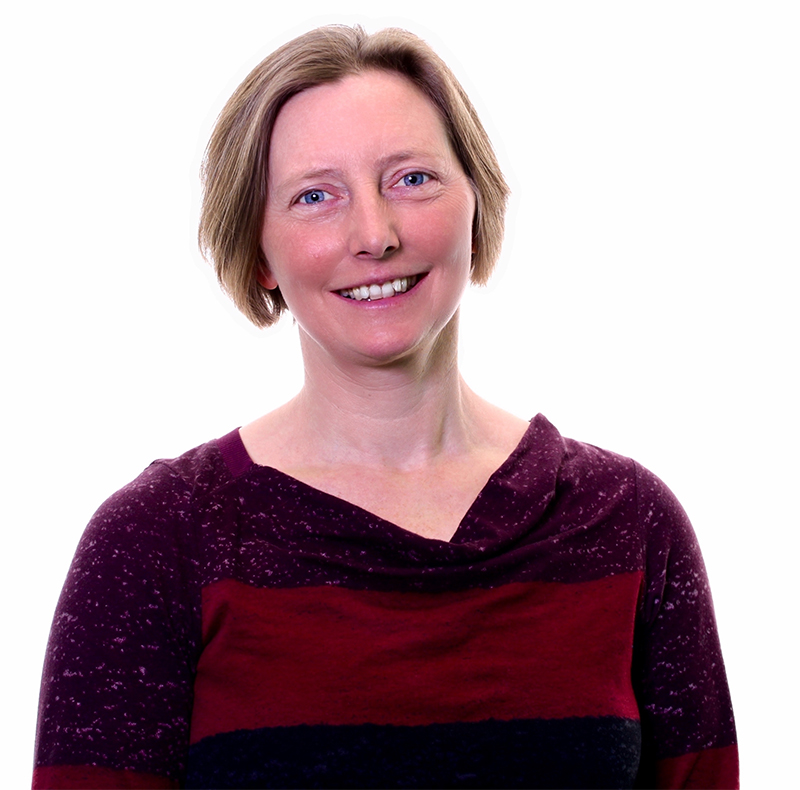 Dr Rebecca Crane
Centre for Mindfulness Research and Practice, Bangor University
Rebecca Crane PhD directs the Centre for Mindfulness Research and Practice at Bangor University and has played a leading role in developing its training and research programme since it was founded in 2001. She teaches and trains internationally in both Mindfulness-Based Cognitive Therapy and Mindfulness-Based Stress Reduction (MBSR). Her research and publications focus on how the evidence on mindfulness-based interventions can be implemented with integrity into practice settings. She has written Mindfulness-Based Cognitive Therapy Distinctive Features 2017, co-authored Mindfulness-Based Cognitive Therapy with People at Risk of Suicide, 2017 and is a Principle Fellow with the Higher Education Academy. 
"I founded the first Master's programme in the field of mindfulness at Bangor University. It has gone from strength to strength since we started out in 2003. Students can choose the route that most suits their interests – a route leading to certification in MBCT or MBSR; a route leading to an empirical thesis; and options to take your Masters in 3 years or up to five years. 
I also train internationally in MBCT and MBSR. And offer training in the use of our competence framework – the MBI:TAC. "
"My research investigates the practical implications of the evidence for mindfulness-based interventions – how do we support implementation in main stream settings in ways that preserve the integrity and effectiveness of the approach whilst also adapting to fit the context? Specifically my research investigates the process of MBCT implementation in the UK health service; ways of assessing mindfulness-based teaching competence; the links between training level, teaching competence and participant outcome; and adaptations of existing models of delivery."
Dr Rebecca Crane is a member of the Clinical, Health, & Behavioural Psychology research group.
bangor.ac.uk/mindfulness
implementing-mbct.co.uk