Respite Care for Family Carers
Parkinson's Disease does not just affect the person with the condition. We want family carers to know that they are not alone.
A family carer is someone who provides support and care for a loved one who could not normally manage without this help. This could be caring for a relative, partner or friend who is has severe mobility issues, are in the late stages of Parkinson's or are not able to live independently. Anybody from any background and of any age can be a carer and each individual experience is unique to their own circumstances.
We often refer to carers as the 'Invisible Army'. They work so hard, both physically and emotionally, for their loved ones, but they are often forgotten,unseen or under-supported in the Parkinson's journey. They can take on a wide variety of daily tasks including cooking, cleaning, washing up, ironing, paying bills, financial management. Taking on a caring role can mean facing a life of financial struggle, isolation, frustration, ill health and depression. Many carers go unidentified and unsupported for many years and unaware that help is available to them. Families with no experience of long- term illness or disabilities particularly need support and information to enable them to know their rights and to make informed decisions.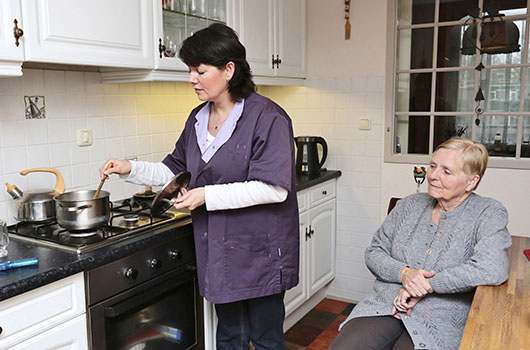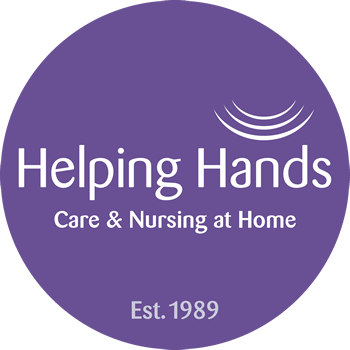 Helping Hands Home Care Partnership
At Parkinson's Care and Support UK, we are passionate about ensuring that family Carers get the right mental, physical, practical and financial support they need. We work in partnership with award winning home care providers Helping Hands Home Care who have highly skilled staff with experience in caring for people with Parkinson's. We understand that caring for a loved one with Parkinson's, especially when they are in the advanced stage is a difficult and emotional task, even for the strongest of people. It is important to have professional carers who understand the complexities of the condition and how to improve quality of life through good care.
Helping Hands Home Care cover our respite care and visiting care programme across England and Wales.
Parkinson's Care and Support UK is dedicated to help improve the lives of carersby providing FREE Respite Care and Companionship for up to four hours a week.Our Respite Care is designed to give carers a much-needed break from the unwavering responsibilities of looking after a loved one, and a chance to socialise with friends, shopping, take some time to rest and get back on top of things, with the peace of mind that their relative or friend is safe and cared for.
Our Respite Care can come in many forms. A specialist carer might come to look after the person you care for in your home, they could to take them out to an activity group or day centre, take them for a walk, prepare their meals and medication, playing games with them and keep them company.
Our Respite Care can help ease the burden of family caregiving and help to relieve stress, restore your energy, and promote balance in your life. It can also prevent you from becoming exhausted, isolated, or even burned out. Respite care can benefit the person you're caring for too, providing them with variety, stimulation, and a welcome change of routine.
Apply for Respite Care
Respite care is available for up to 4 hours a day per person, capped at 12 hours in one week. We have an application process to ensure that respite care is offered to those who need it most.
To apply for respite care, please download and complete the application form and return to carers@parkinsonscare.org.uk or apply now below.
You can also download the Application Guidelines to help you with answering the questions.