Siblings aged 9 and 12 Cycle 200 miles
To help people affected by Parkinson's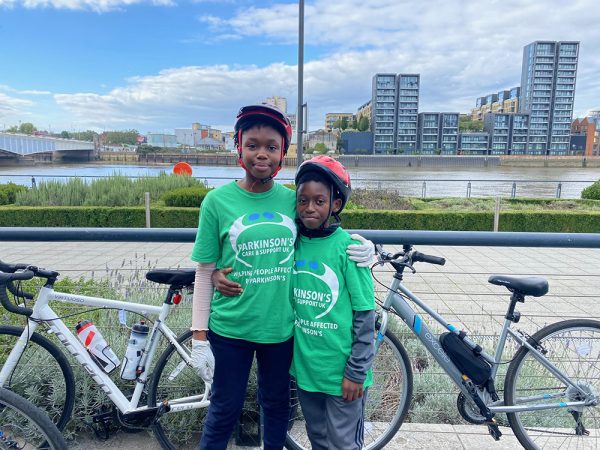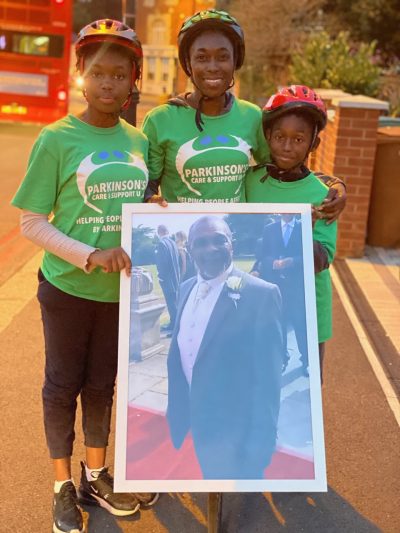 Siblings Eli Gordon age 9 and Kelize Gordon age 12 from Carshalton, Surrey, celebrate being the youngest participants to complete a 200 mile Cycle for Parkinson's during August for Parkinson's Care and Support UK.
The youngsters, who cycled with their mother, Elizabeth Gordon, CEO of Parkinson's Care and Support UK, chose to do the cycle in memory of their late grandfather Joseph Gordon,who battled with Parkinson's for several years before he passed away in January 2019 at age 84. They have so far raised just over £1200 and wish to raise £1350, so that they can fund one month of respite care for 3 families across the UK. It costs £450 a month to fund 4 hours of care per week.
"I think granddad is very proud of us. It was the first time my sister or I cycled at this level. I had never even ridden on roads before. Sometimes I had to go to football training and when I finished, I would go to cycle for hours to build up the mileage. It was definitely the hardest sponsored event I have done, but it was worth it" Eli said.
"When my grandad was alive, I use to help to feed him and would sit with him and make him laugh. I really miss him, but I feel better knowing that our cycle event can help other people who are like my granddad" said Kelize.
The children set out multiple times to cycle throughout London and Surrey to rack up miles to complete their challenge. Some of their cycle routes include The Great Windsor Park, Surrey Hills, The Wandle Trail and The Thames Path. They experienced some breath-taking sights, peddled some daring roads and climbed many challenging hills along the way.
Speaking of the challenge, Elizabeth Gordon said "It has been a fantastic achievement, especially for the children. I am still in awe at how resilient and persevering they have been. For us, this challenge had so much purpose and meaning. It was a journey to unite as a family, remember a great man and all the joy he brought as well as to help others in his name."
Parkinson's Care and Support UK set up Cycle for Parkinson's to encourage the community to keep active during the Covid-19 crisis and to join together to collectively cycle 25,000. The virtual event means that you can choose your own cycle distance as well as where and when you would like to cycle. It can even be done on a stationary bike at home! There is no minimum sponsorship amount to raise, so no pressure! For more information or to sign up, visit here.
To catch up on Eli and Kelize's journey and help reach their target, visit: www.justgiving.com/fundraising/elizabeth-gordon5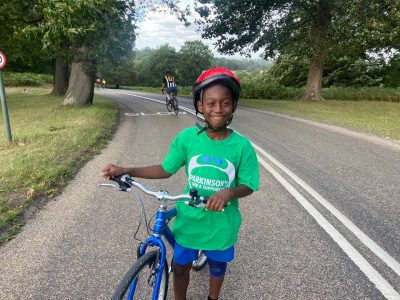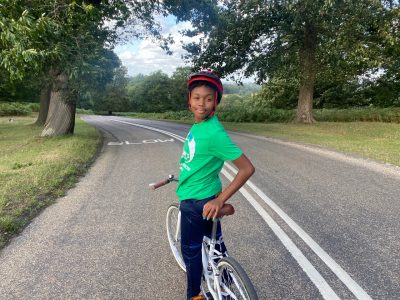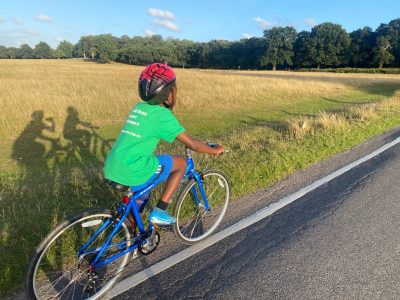 Other Information You May Like