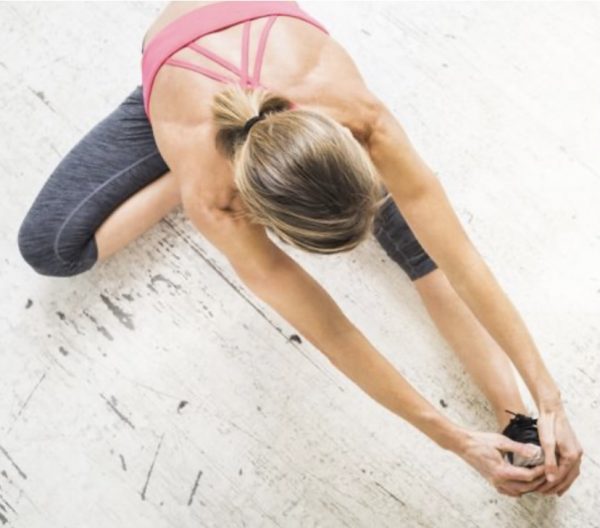 Doctors now believe that daily exercise isn't just important for managing Parkinson's disease; it is critical and should be seen as one of the drugs you take every day to manage symptoms!
This is fantastic to know, but if you have been recently diagnosed with Young Onset Parkinson's disease and are also new to exercising, it can be daunting to know what exercise is best for you. Also, as your Parkinson's slowly progresses, the exercises you are able to do may change.
Wh
ich are
the right exercise
s
?
There are over 60 recorded symptoms of Parkinson's and, with so many different forms of exercise available, it is difficult to know which is the right one to help your Parkinson's. For instance, aerobic exercise liberates trophic factors – small proteins in the brain that behave like fertilizer when applied to your lawn, for balance and good core strength, you could consider tai chi and yoga and to improve coordination and agility, look into dancing or boxing.
Give everything a go!
The most important factor is to do a form of exercise you enjoy. With so many resources available to us it is worth trying as many different types as possible to see what works best for you. Incorporating a few different exercises with elements of the below will certainly help to manage symptoms.
High Intensity a

erobic activity 

(

any form of exercise that gets your heart rate above 75% of your max heartrate for 10 mins or more of duration).

Strength training

(such as

weight training, resistance training where you move your body against some type of resistance such as your body weight, free weights,

dumbells

, kettlebells, barbells).

Balance, agility and multitasking

(such as

T

ai

C

hi,

Y

oga,

D

ance,

T

eam

S

ports,

C

ycling,

W

alking

, Qi Gong

)

.

Flexibility

 (

such as

Y

oga,

P

ilates,

D

ance

)
Procrastination
& Fatigue
:
We can all come up with a million reasons not to exercise, it is particularly challenging for the YOPD community as most are leading busy, demanding lives where everyday tasks such as jobs, family, food shopping and children can take centre stage. However, we have to make exercise part of our lives as not only will it improve Parkinson's symptoms but allowing apathy to set in may even manifest as depression.
Tiredness can be overwhelming at times but remember that exercise also helps with sleep (and relievies constipation, minimises depression and anxiety, and so much more).
Top Tips:
Here are a few handy tips that might help:
Exercise at the best time of the day for you, this is particularly important if you are already on medication.

Incorporate different forms of exercise

:

 

c

ardio, yoga, resistance training, stretching,

p

ilates

, tai chi, and more. The variety will keep you engaged

.

Exercise with a friend or in a group to make it more enjoyable and a great opportunity to meet new people and make friends

Consider hiring a Personal Trainer – whilst this is a more costly route you could do it on a

short-term

basis and

benefit from

a programme tailored just for your needs

Exercise online. There are many online classes available and Parkinson's Care & Support UK offer free weekly exercise classes.

Exercise with music.

Music can stimulate the production of dopamine and serotonin.

Routine –

Plan a weekly timetable and allow time for exercise every day

Incentives – invest in some new trainers or fitness clothing to encourage you to get started or keep going.
Always remember that exercise can actually change the brain and have a positive impact on Parkinson's symptoms. Research from the Parkinson's Outcomes Project, the largest-ever clinical study of Parkinson's found that people with Parkinson's Disease who engaged in at least 2.5 hours of exercise a week had a better quality of life than those who didn't exercise at all or started exercising later.
For more information on the free classes available at Parkinson's Care & Support UK please visit: www.parkinsonscare.org.uk/online-classes