Tripudio Movement For Parkinson's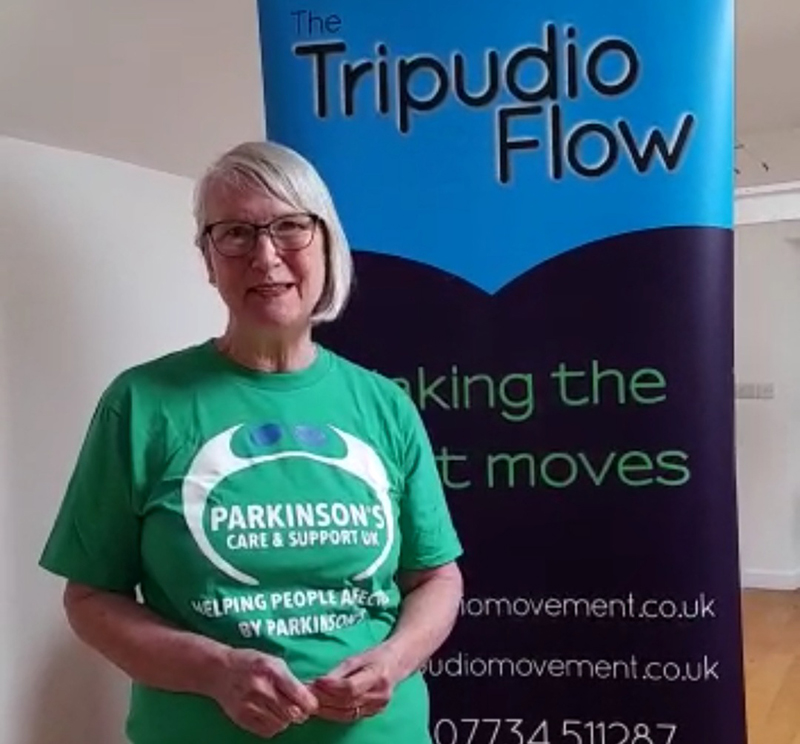 Parkinson's Care and Support UK are delighted to bring you our new weekly LIVE TRIPUDIO MOVEMENT FOR PARKINSON'S with our instructor, JULIA WILLIAMS, founder of Tripudio.
Julia's Live classes will be interactive so participants will benefit from 1-2-1 discussion with Julia to maximise the benefits for their Parkinson's symptoms.
Tripudio is great for anyone who wants to do some gentle exercise and have fun. It is very beneficial for people with Parkinson's, not only to improve movement, balance and overall fitness, but also to improve the feeling of well-being. Tripudio movement focus on the fluid systems of the body, including the lymphatic system and the cardiovascular system. Principles from manual lymphatic drainage massage are combined with fascia (connective tissue) release techniques and translated into movement.
Julia will work on your postural muscles of the spine and core strength, postural muscles of the neck and shoulders, balance and gait exercises, activities of daily living, memory games, social interaction and a lot laughter, and will leave you feeling exhilarated.
When: Every Wednesday at 2pm (London GMT) from 7thApril 2021
How: You are required to register in advance for this class:
After registering, you will receive a confirmation email containing information about joining the class
We look forward to having you at our new class.